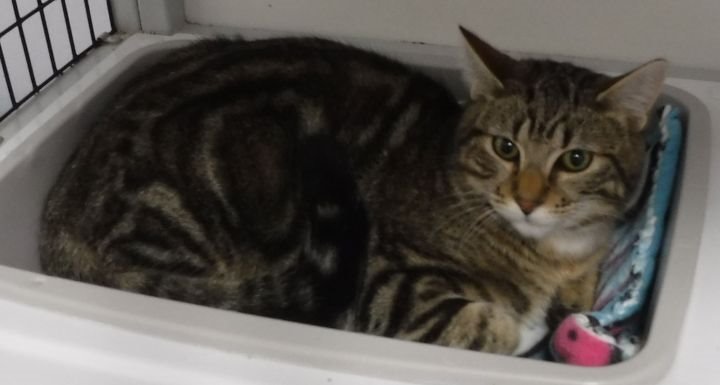 This sweet boy is Maverick. Just under a year, he is very shy and quiet, but can be affectionate when he feels comfortable with you. He gets along well with the other cats, and is now the unofficial fosterdad for the kittens.
Maverick has been in the shelter for a while now, and he was briefly adopted once, but was not given time to adapt. We all know that he is amazing and someone with a little time and patience will see him that way as well. The perfect home is waiting for him, and he will make a new family very happy. Time for him to shine.
To find out how to adopt Maverick, see our other beautiful cats and dogs up for adoption, or to learn about other ways to help our shelter, please check out our website at www.northbeachpaws.org.