NewsTalk KBKW 100.5 FM / 1450 AM
KBKW – The Talk of the Harbor
Weekdays 6-10 am, keep informed on what's going on in our community.  Start your mornings with Doug McDowell's "CoffeeTalk", now in its 17th year.  Call and voice your opinions with live guests from the Grays Harbor community every weekday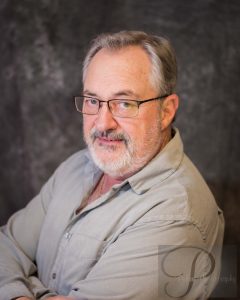 Doug McDowell has been on the air for over 50 years.  Born in Seattle in 1950, Doug entered the US Army in August 1968.  After basic training,Doug was assigned to the Defense Information School at Fort Ben Harrison.  Following completion of the course he was stationed at Headquarters Tascom in Worms Germany, where he produced radio shows for the AFNRadio Network.  After leaving the Army in 1971, Doug got his commercial radio license and worked in Sitka,Alaska at KIFWRadio and TV for Midnight Sun Broadcasting.  After leaving for the "lower 48" he worked at various radio stations, including Mount Vernon, Astoria, Olympia, Wenatchee Washington, and several stations in Grays Harbor.After Doug and his wife Lorie settled in Aberdeen for good, in 2003 Doug started a new morning radio talk show on KBKW. "CoffeeTalk" is the harbors long-form news interview program, and it airs weekdays from 6-10 am.
Doug and Lorie own a home in Aberdeen and enjoy the coastal living here in Grays Harbor.
For more shows and times please use link below.
Award winning News Director David Haviland reports on the latest breaking news that's important to you. Email a newstip, or question, to news@kbkw.com.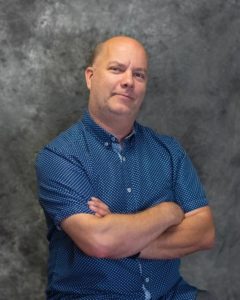 News Director of Jodesha Broadcasting since October 2007. 
Dave Haviland moved to Grays Harbor in 1979, graduated from Aberdeen High School in 1993, and is proudly attending Grays Harbor College with his children graduating this Summer (2020) with one of the most casual AA paths to his knowledge. He enjoys hunting, backpacking, the outdoors and video games.
KBKW WEEKDAY LINE-UP:
6a-10a: Doug McDowell live from Aberdeen
10a-Noon: Marley VanCamp & Robbins
Noon-3p: Michael Medved live from Seattle
3p-6p: Lars Larsen live from Portland
6p-7p: TBA
7p-10p: Jim Bohannon
10p-2a: Red Eye Radio
2a-3a: First Light
3a-6a: Hugh Hewitt