105.7 The Jet plays Today's Best Hits… the best mix of music from the 90's through today. It's Top 40 radio for adults.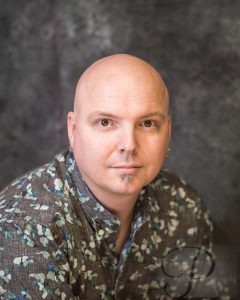 Johnny Manson grew up a coal miner's daughter….in another life, but in this one, he has been a harbor transplant for about 30 years. He grew up in Everett with his parents and sisters with his focus on music. Johnny is a trained musician having been tutored by former University Of Washington Jazz Band director Roy Cummins. With his passion for music Johnny has won numerous awards in school, performing all over Washington State and in parts of Canada. Having to abandon a drum major position in high school to move to Grays Harbor was difficult but his dad, a longshoreman, transferred to the area so he had no choice.  Johnny has been a turntablist for rap groups and noticed a lack of live rap music in the area so in the early 90's, he organized the areas first hip-hop shows featuring artists from Seattle & Portland while his group opened for the events which led to a fruitful relationship with Lynx Records in Tacoma. Early on in Grays Harbor, he was the supervisor of the Washington Conservation Corp for Twin Harbor State Park with an eye on forestry until changing gears after being hired as a DJ at Sidney's Nightclub. After 8 years as the Senior Music Programmer and Bar Manager at Sidney's, he was hired part time by Rhys Davis and Randy Roadz in radio and the rest is history. He joined Jodesha Broadcasting in 2005 while making an omelet for Boss Bill and though nobody will admit it, he is responsible for planting the seed to "tempt" Rhys Davis back to the airwaves.  Having won Best Club DJ & also Best Radio DJ (when Rhys Davis isn't winning it…pppffttt), he leaves his mark on the airwaves, the downtown Aberdeen Walk Of Fame, the Sasquatch Summit & UFO/Paranormal Summit conferences, which he is the creator and organizer and various projects that interest him.
You can hear Johnny Manson weekday mornings from 5AM to 10AM on 105.7 The Jet, commentary Friday mornings at 8:15 on 100.5 FM KBKW, Saturdays at 2PM on Johnny & The Professor and Sundays at 4PM on Strange Harbor which airs on 100.5 FM KBKW.